We pass on our Catholic Faith to students, Kindergarten through Fifth Grade using the "Be My Disciples" curriculum. Classes for our children are held weekly on Sundays, October to May. Our 2016/2017 children's religious education calendar here. Religious Education classes will begin onSunday, October 2, 2016  at All Saints Catholic Church from 8:40 a.m.-9:45 a.m.
To register your child for our Religious Education program, you may print out our registration form here.  Registration forms are also available by contacting our parish office. Complete your registration by placing the completed form in the collection basket, bring your form to the parish office or mail to:
All Saints at 3330 14th St, Lewiston, ID  83501
Vacation Bible School
Vacation Bible School Bible school is offered for incoming Kindergarten through 5th grade for a four-day period during the summer. Children experience Jesus and their Catholic faith through Scripture stories, songs, crafts, games and snacks.
Vacation Bible School is presented by our All Saints Catholic Church.  Please call to offer your volunteer support for the coming year.
Contact the church office for further information.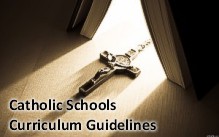 All Saints Catholic School – Praying, Learning, Serving
All Saints Catholic School, a vital ministry of All Saints Catholic Parish, is committed to assisting families in educating the whole person, helping our children grow in knowledge and love of God, academic achievement, service of neighbor, and discovery of their God-given gifts.   Visit our website.